Anti-Flag "1915″ Lyric Video – Filmed in Thailand on recent Southeast Asia tour 2012.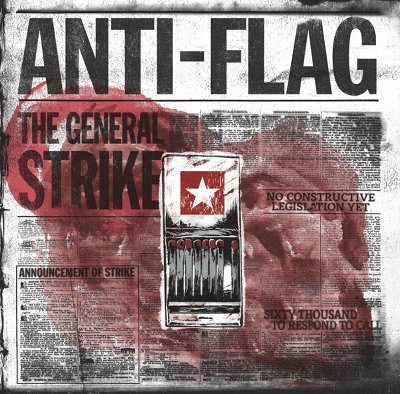 Anti Flag's new studio album, "The General Strike", is released on March 20th, 2012, on Side One Dummy Records. The 12 tracks that comprise the bands 8th studio album are arguably their most aggressive to date. With influences ranging from hardcore to modern folk punk, "The General Strike" is reckless and tight, aggressive, experimental and definitely sounds as pissed off as the bands feels.

 "The General Strike" was recorded and produced by Anti-Flag at their home studio.
"The General Strike" can be pre-ordered here :
SideOneDummy : http://store.sideonedummy.com/
Interpunk : http://www.interpunk.com/item.cfm?Item=199239&
Anti-Flag :
Web : http://www.anti-flag.com/
Facebook : https://www.facebook.com/anti.flag.official
Twitter : http://twitter.com/anti_flag
MySpace : http://myspace.com/antiflag
Youtube : http://www.youtube.com/user/warsucksletsparty
(Visited 27 times, 1 visits today)