Affluente, "Ma adesso", from the 2012 album "il sogno della merce".
Gli Affluente sono un gruppo hardcore nato ad Ascoli Piceno nell'estate del 1992 dalle ceneri dei seminali Stige per merito del cantante Carlo Cannella (ex Stige e Dictatrista) che dopo aver prelevato parte della line up del gruppo Death Metal Furious Barking decise di formare questo gruppo hardcore.
Il gruppo ha riscosso notevole successo negli ambienti punk hardcore italiani e non. Si definiscono "Fondamentalisti Hardcore".
Affluente are a hardcore group from Ascoli Piceno, Italy, born in the summer of 1992 from the ashes of the seminal Stige, thanks to the singer Carlo Cannella (ex Stige & Dictatrista), who after having formed part of the Death Metal group Furious Barking, decided to form this hardcore group.
The group has had notable success on the Italian hardcore pink scene, where they are defined as "Fondamentalisti Hardcore".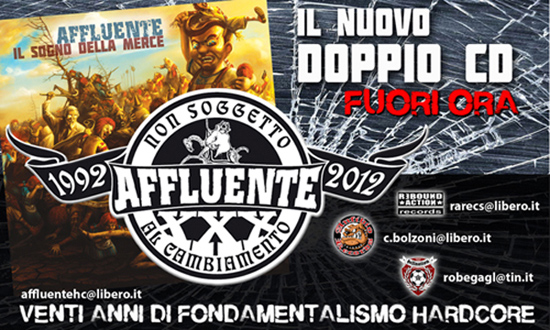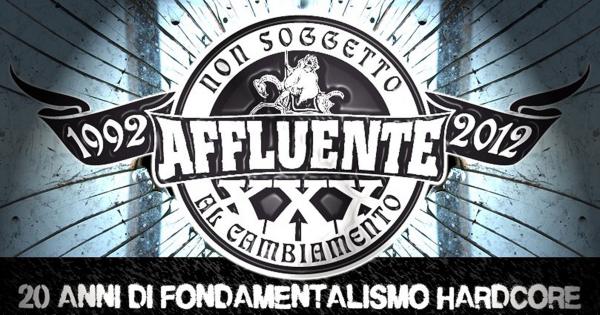 http://affluente.altervista.org/
https://www.facebook.com/pages/Affluente/49336388394
http://www.myspace.com/affluentehc
(Visited 35 times, 1 visits today)